Here is what a tech ad of all tech ads would look like (video)
5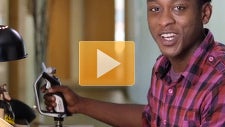 Tech ads are different. Samsung wants to emphasize its tons of features, Apple focuses on the experience, and Google insists on showing us colorful images of all sorts of creatives to get us inspired. But could all those ads share a common core?
CollegeHumor takes on the task of finding out and has come up with sweet results - a video that sums up all tech ads, all in one. Summarized in the catchy line:
"Jump cuts! Quirky small business owners! Glockenspiel!"
, the video is hilarious in how true it all is.
You can find references from Apple commercials, Google commercials and what not. Check it out right below.
source:
CollegeHumor