Here is everything you ever wanted to know about using your phone in the restroom: infographic
30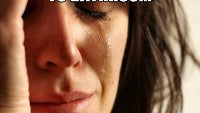 Cell phones, and particularly smartphones, are such an intimate part of our life, we'd take them with us everywhere - when we're outside, next to us when we sleep and even in the... restroom.
And what do you know, 75% of us use our dear handsets in the privacy of a restroom. And you know, it's also more of a man thing.
There is a lot of hilarious facts about phone usage in restrooms, but our favorite one is the fact that 30% of Generation Y wouldn't go to the bathroom without their device. Check them all out below and let us know whether you have the same problem, and which observation is your favorite.
source:
Viralblog