Here are 20 facts you did not know about Samsung
99+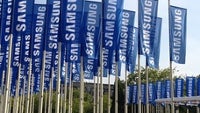 Samsung has grown tremendously over the past couple of years becoming the world's largest phone manufacturer and it is likely to soon start getting more profits than even Apple. But do you know what it took for Samsung to become this big?
Based in South Korea Samsung underwent a huge transformation in the nineties introducing a new focus on quality.
It was not just about quality though - Samsung is also quick to release devices en masse. It was the first in the world to release a phone watch and an MP3 phone in 1999. Right now, the company sells a third of the world's smartphones and the growth possibilities ahead seem endless. To better know the company that has made the Galaxy S4 and could make your next smartphone, take a look at the infographic below.