Here are 15 Cyber Monday deals and steals you need to check out!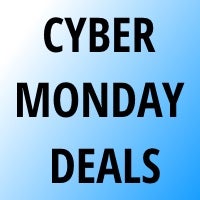 Everybody looking for a tech bargain knows that the shopping craze doesn't stop with Black Friday. Black Friday is merely pre-gaming for Cyber Monday, when every retailer in the USA (and other parts of the world, as of recent) is looking to zero your bank account with unmissable deals on all kinds of electronics.
While our round-up is merely a splash inside an ocean of offerings, we think the 15 smartphone and accessory deals we stumbled upon are worth your attention. This year's smartphone and tablet flagships are up for outrageously thin prices, while oddities like the HTC RE Camera and the LG TonePlus+ necklace/headset hybrid are priced better than they'll ever be. Stick with our round-up and you'll surely find something to rock your boat!
Smartphones
Accessories