Havit E5 hands-on: a surprisingly powerful tiny speaker
3
This story is sponsored by Havit. PhoneArena's opinions in this article have not been affected in any way!
Are you looking for a wireless speaker that is tiny, yet can deliver a surprising amount of musical punch? Decorated with the prestigious Red Dot Design Award, the Havit E5 Bluetooth speaker is just that and more: an affordable musical sidekick that you can easily carry around with you and one that is water-, mud- and shockproof.
Add to that a 4,000mAh battery inside, that grants it the power to transform into a portable battery pack for your phone, and an ingenious, detachable, magnet-driven two-part design, and you are looking at one of the most versatile Bluetooth speakers around.
But before we dive into more detail, let's first take a quick look at the highlight features of the Havit E5:
30-hour playback time (at medium volume), charges in 4.5 hours
Bluetooth 4.2 connection, also supports wired connection and can read microSD cards
IPX7 water-proof, mud and shock-proof as well
Great Signal-to-noise ratio (≥80dB)
Pair 2 speakers together via TWS for better sound quality
Doubles as a power bank with 4,000mAh capacity
Siri, Voice chat support
Design and Size
The Havit E5 (and don't you just love the name of the brand?) looks and feels much like two hockey pucks put together, and wrapped in a rubber coating that ensures better resistance to drops. It's slightly chubby, but in a very cute way and it fits comfortably in the hand. And if you want to be perfectly precise, the Havit E5 measures 160mm x 90mm x 60mm across all three dimensions and weighs 393 grams.
What you might not even notice in the beginning, though, is that this speaker is actually made of two parts. They are connected with a solid rubber band that keeps a strong physical connection, but the special sauce is actually on the inside: an array of magnets exerts just the right amount of force to keep the two parts together, but pull just gently and the two parts will disconnect, which allows you to hang the speaker pretty much anywhere.
So yes, this speaker can stand on its own with a pair of rubber legs on the bottom, but it does not NEED to stand on those legs: you can easily use the detachable design to hang this anywhere, from a bicycle to a backpack. We tried hanging it on a car door pull handle and it surprisingly performed about as good as a basic car stereo system, but you could really get creative and hang this pretty much anywhere. Cool!
In addition to that, we should once again mention that the speaker is water, mud and shockproof and it carries an official IPX7 certification, meaning that it can survive being submerged in water, so it's safe to use by the pool side.
Back to the two-part design, one part holds the speaker itself, while the other is where the 4,000mAh battery that powers it all resides. The battery part also has a flap-protected area with different slots and ports: a microSD card slot, a standard USB port that you can use to charge other devices and a microUSB port for charging the speaker itself (you can also use the provided microUSB to 3.5mm cable for wired music playback).
On the opposite side, you find the power and volume buttons, while on the back, you'd see the four-point battery level indicator.
Pairing and Connection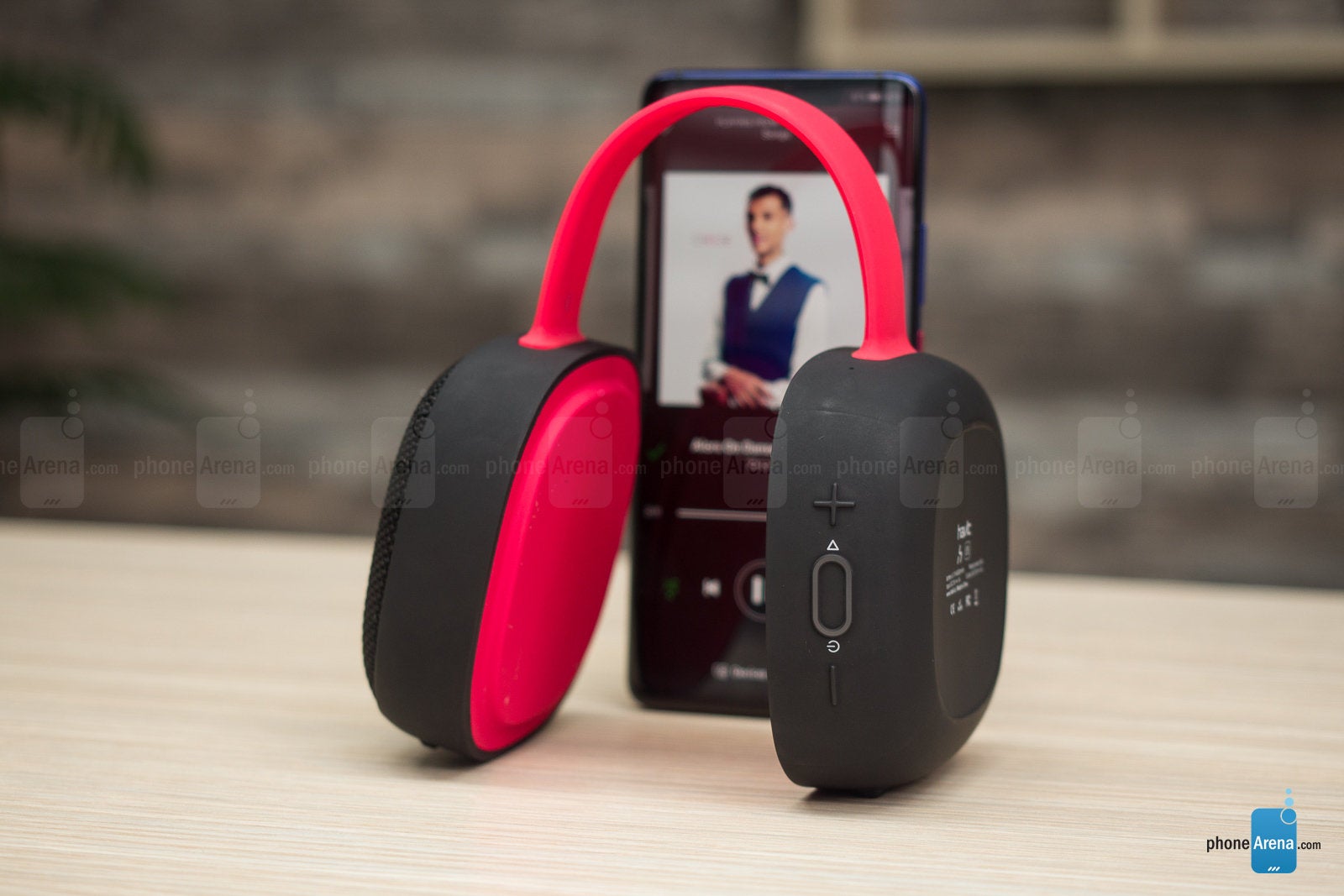 The Havit E5 plays sound via a Bluetooth 4.2 connection to your device and we had no issues pairing it to our phone and started playing in no time.
The officially quoted range of the connection is 20 meters and while we did not do a detailed range test, we tried playing music from the other room and it worked just fine, which is about as far we'd use this speaker at home. And for those curious about the technicalities, inside the speaker you can find a BT ATS2815 chip, taking care of the connection.
We also tried connecting the speaker with a cable to a laptop, and it also worked flawlessly. We imagine this could be used if you want to quickly start playing music or if you want to connect to an older device or a desktop computer that lacks Bluetooth connectivity.
The E5 also supports the TWS standard, so you can easily pair two of these speakers to achieve even more powerful, stereo sound.
Sound Quality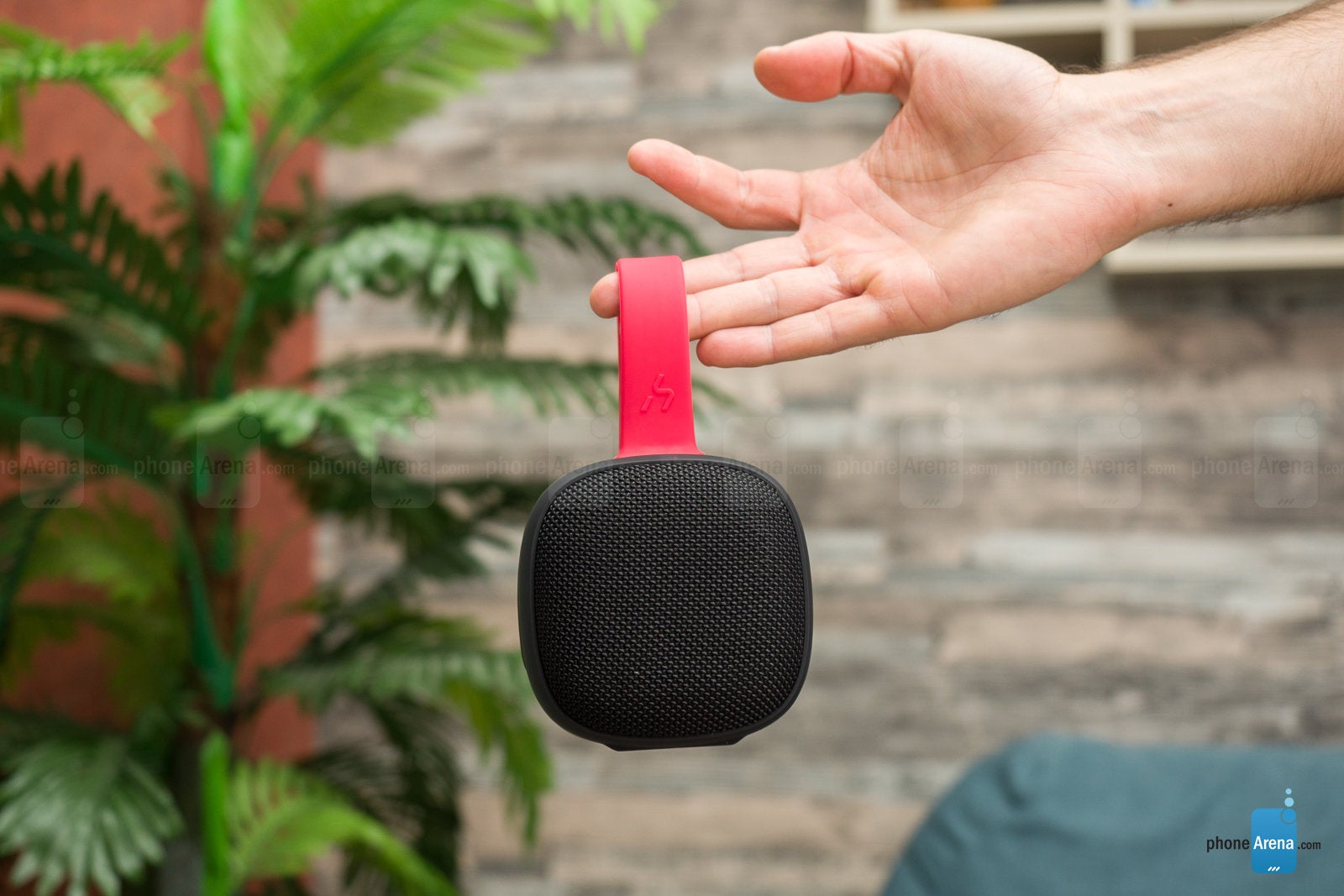 So… how does it sound?
Well, let us put it this way: we played this back in our office and the reaction from everyone was shock and amazement at how loud and mighty this tiny speaker sounds.
While technically, this is a 5-watt speaker, it definitely exceeds expectations. The 45-millimeter speaker driver produces boomy, full sound with a surprisingly deep bass and clarity across the range.
You can also take phone calls on it via the built-in mic, if you like.
Battery Life
So how long can the Havit E5 Bluetooth speaker last?
The specifications list a 30-hour playback time when you listen to music at medium volume, but we could not help ourselves, but blast tunes in almost its full capacity most of the time to enjoy all that this speaker has to offer. At this higher rate, the battery will last less than the officially quoted time. Our estimation is that you will still be able to get a very decent amount of music playback even at full volume.
As we've mentioned, charging the speaker happens via a microUSB port and it takes 4.5 hours to fully recharge the battery, so this is best left charging overnight just like a phone.
We also love that you can use the E5 as a power bank. It features a 4,000mAh battery, big enough to charge up a phone fully once, if it's at full capacity.
Price and Final Words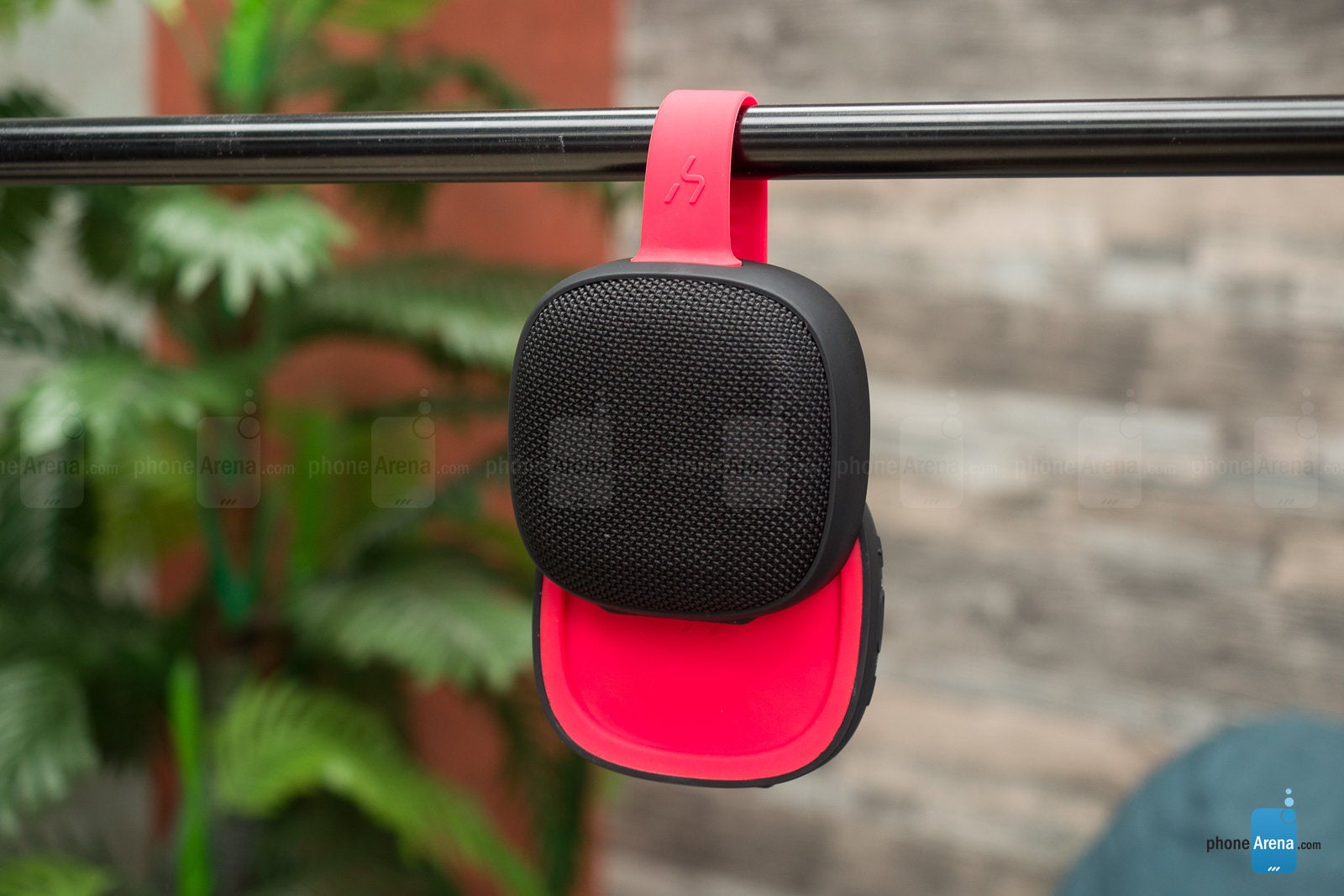 Overall, we came away impressed with the Havit E5. It's a tiny speaker that packs a lot of punch, and you can easily hang it anywhere, which feels liberating. Plus, you have the water-protection and the power bank features as a bonus.
At an official price of just around $60, the E5 is a steal and definitely a gadget that should be on your wishlist: whether for yourself or as a gift.