Hands-on with the Treo 800w
3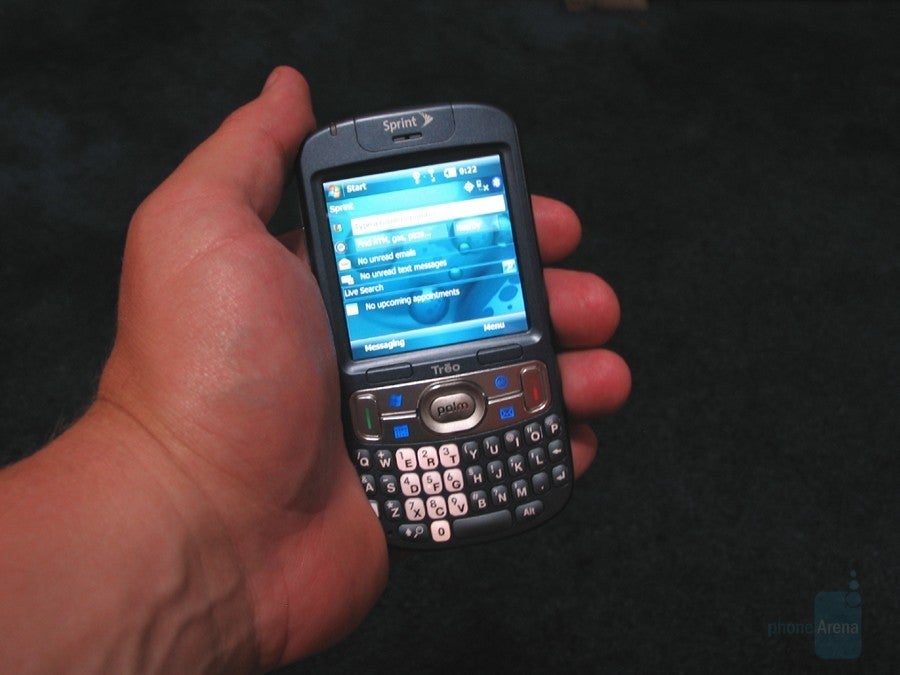 The Palm Treo 800w has finally landed, and is quite impressively spec'd. Running Windows Mobile 6.1 Professional, it features a 320x320 pixel touchscreen and that familiar Treo full QWERTY keyboard. For high speed data the 800w has not only EVDO Rev. A but also Wi-Fi. It's smaller in all dimensions than the 700w and 755p, with a noticeably better in-hand feel. GPS and SprintTV makes the 800w truly an all-in-one device for the on-the-go professional.
Palm Treo 800w Specifications
Look for our Treo 800w review soon!