HTC says all its smartphones have cleared customs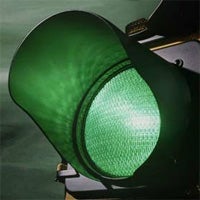 We know most of the preordered HTC EVO 4G LTEs cleared customs as they started
arriving at customer's doors the other day
. More great news from HTC follows today; apparently, the inspection of its devices is complete and all handsets are good to go.
HTC released a statement on the matter saying:
HTC has completed the review process with US Customs and HTC devices have been released, as they are in compliance with the ITC's ruling. Future shipments should continue to enter the US and we are confident that we will soon be able to meet the demand for our products.
The
HTC One X
and the
HTC EVO 4G LTE
should start funneling into retailers in full supply shortly. We're glad to hear that this mess is all cleared up.