HTC posts first promo of the HTC Sensation (video)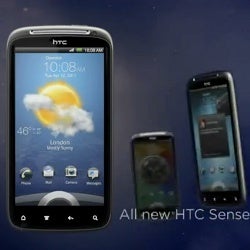 It's here and in the flesh: the HTCSensation is all sensed up with weather updates straight from yourlock screen and you can see it all in this promo video.
HTC's press event in London has alreadystarted, but we knew about the HTC Sensation, also known as the HTCPyramid, even before. The 1.2GHz dual-core powerhouse will indeedcome with the latest version of HTC Sense and that means that you geta number of different lock screen options including gorgeous weatherupdates, but also clock widgets and others. The Sensation also comeswith HTC Watch, familiar from the launch of the Flyer tablet, givingyou on-demand access to the latest Hollywood blockbusters. Highfidelity audio spices up the experience, but more details are surely coming inmere minutes, so stay tuned!