HTC inforgraphic shows how smartphones evolved
37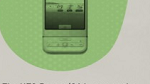 HTC has released an interesting infographic on the
evolution of the smartphone
. Did you know that in 2006, only 10% of handsets sold were smartphones? By 2010 that figure reaches 50%, a number that has continued to rise to this day. Some of the featured smartphones include the Apple iPhone, the
T-Mobile G1
which
recently celebrated its fourth birthday
, and the
HTC One X
.
The Taiwan firm saves some of its best insults for Apple. Consider this from 2012: "
The iPhone 5 premiers touting a screen size almost as big as the HTC One X
". How about this zinger: "
Apple Maps, the iPhone's new alternative to Google Maps, can't take you to Dulles Airport, but it can take you to Dulles Airport Taxi
."
We've chopped down the infographic for you to read in byte-sized parcels and no, there won't be a test on the information.




source: HTC via Phandroid