HTC Vivida - the first Microsoft Mobile for Smartphones device with R-UIM for Verizon Wireless?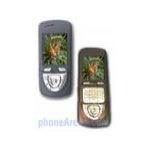 HTC is getting a lot of attention from Verizon Wireless these days. As we have already reported, the #1 US carrier will presumable carry the HTC Harrier – a PDA like device with Bluetooth, VGA camera and EV-DO hyper-fast data capabilities. Little information was available about second device from HTC for Verizon Wireless (tentative) – the Vivida. Now we bring you exclusive detailed information about it. The sliding style handset is jam-packed with features like large 176 x 220 pixels TFT display, VGA camera, IMAP4/POP3 emails, MMC/SD memory extension slots, Bluetooth, HTML and WAP browsing, SyncMC and Radio. The price and the exact date of availability are not certain, but expect to see it around Q4 of 2004.


HTC Vivida is the first device for North America to feature R-UIM (Removable User Identity Module) which is a smart card the size of a postage stamp, very similar to a SIM card in GSM. It allows a subscriber to easily switch between phones and keep all of their phonebook and subscriber data (phone number, features etc). If the R-UIM module is inserted into a GSM device, it will function as a regular SIM card, allowing CDMA subscribers to roam to GSM very easily (of course the CDMA carrier will have to have a roaming agreement with the GSM operator).