HTC Sensation launch event highlights (video)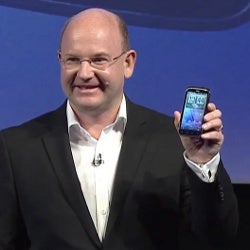 HTC's press event brought a new treatto your senses – the HTC Sensation with dual-core processor andSuper LCD screen, but if you've ever wondered how it all looked likein real life, now you can partake in the excitement of yesterday'sLondon announcement.
The Sensation is the latest flagship byHTC and sports an all-new version of Sense UI supporting variousdynamically updated widgets straight from the lockscreen. The phonecomes with what looks like a very capable 8MP snapper with dual-LEDflash featuring instant capture, which translates into nearlyinstanteneous shots. The handset is to hit shelves as soon as May inEurope, while in the States it is set to arrive in the summer monthson T-Mobile. For everything rest we have a full hands-on here, but you'll have to check out the video below to get a senseof the atmosphere in London.