HTC Sensation 4G gets its first camera sample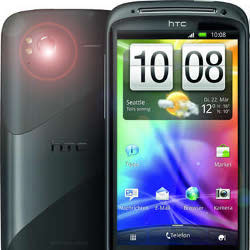 The camera hasn't exactly been the mainselling point of HTC-branded devices so far, but the company's recenthandsets like the HTC Incredible S and the HTC Desire S showedsignificant improvement, and now the first camera sample from theupcoming dual-core HTC Sensation 4G showed up in the depths ofPicasaweb.
The image below seems to have beenpulled down subsequently, but folks from Pocketnowmanaged to save a downsized version, which gives you a general ideaof the picture quality. Just in case you're curious, the photograph,courtesy of Brandon Hughes, a marketing specialist at HTC, is of theUniversity of Washington's Husky Stadium. The colors definitely lookaccurately reproduced just as you would expect, but we would hold offour judgment until we get to hold the actual device. The Sensation 4Gcomes with an 8-megapixel camera, equipped with dual-LED flash andcapable of 1080p full HD video capture.
source: Pocketnow