HTC One (M8) review Q&A: ask your questions here
99+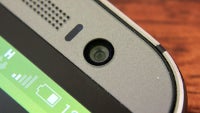 OK, guys, you've had some time to go through our
super-in-depth HTC One (M8) review
, and even though it can be easily seen that we've done our best to cover each and every detail there, we're more than certain that there are still going to be other things that you want to know - things that have remained unclear even after you've read our full review.
So here's the deal: you just post the question you have about the HTC One (M8) as comments to this post, and after a few days, we'll do our best to provide you with the answers you need!
OK then, what do you want to know about HTC's newest flagship smartphone?
READ MORE