HTC HD7 released for Bell Mobility today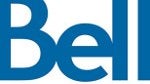 A couple weeks ago we posted an internal document from Bell Mobility that suggested a February 10 launch of the HTC HD7 with an off-contract price of $599.95; the date of the document was right but the pricing was all wrong.
The massive Windows Phone 7 device is indeed available on Bell now, but with an off-contract price of $499.95. That's one-hundred bucks less than what the document originally suggested. There was no evidence originally that the HD7 would be offered with a contract, but there is one, two and three year options.
Those looking to commit themselves to a contract with Bell will receive discounted pricing of $99.95 for a three- year contract, $449.95 for a two-year and $474.95 for a one-year. Outside of the three-year pricing, not much of a discount is actually being given. Tell us what you think in the comments below.
source:
Mobile Syrup