HP acquires ArcSight for US$1.5 billion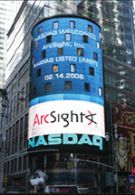 Hewlett-Packard is collecting companies like baseball cards. After extensive negotiation, HP purchased ArcSight for $1.5 billion. ArcSight is a security and compliance management company that protects companies and their networks from cyber threats.
This purchase comes 11 short days after purchasing 3Par for $2.06 billion. 3Par is a data storage company, and another piece in the puzzle that Hewlett-Packard is constructing.
Since their purchase of Palm and webOS, HP has been on an obvious crusade to move beyond PC's. With their global scale and the beloved webOS, we can look forward to some solid developments from the HP camp.
Keep your eyes out for
Hewlett-Packard's webOS tablet
expected the first quarter of 2011.
source:
TheStreet