Great London 2012 Olympics apps for iOS and Android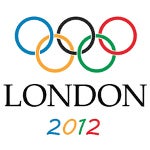 The 2012 Olympic games are finally underway, but there's still a lot of Olympics action to happen. Once again, your trusty smartphone can help you get the most of it, but only if you know what apps to install.

If you need some handy tools to make your life easier navigating around London during the 2012 Olympics, or if you just want to be informed of the latest results and medals 24/7, here are some awesome apps just for you.