Google releases ad for new Maps "Rock City" experience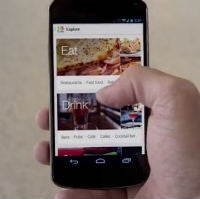 The massive overhaul of Google Maps finally started hitting Android devices last night (though we still haven't gotten it, because it is an awful staged rollout,) and that means today we get to see Google's first official commercial for the update. The ad itself is pretty nice, featuring "Detroit Rock City" by KISS.
The ad does a great job of showing off the new design, from the new search results UI, to the more image heavy Explore options and Place rating, to the navigation. It all looks great, but we just want it on our devices!