Google reiterates its intent to keep Motorola autonomous, with "its own battlefield"
12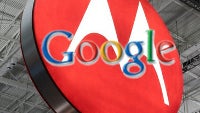 Google's CFO Patrick Pichette reiterated once again at a meeting with shareholders that the company intends to keep Motorola's operations autonomous, with no deeper integration with Google planned.
Eric Schmidt chimed in: "
We bought Motorola for the sum of the patents, the products, the people, the innovation
", while Patrick Pichette said:
It's important [Motorola] stays on its own battlefield. We are not integrating Motorola with Google, we're making sure it has everything it needs to win in its own space. You shouldn't expect a full integration of the two companies. [Motorola has] fantastic assets that need to be reset, reprioritized... and in that context think of Google in a way taking Motorola private.