Google acquires the social chat service Meebo to leverage G+
10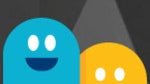 The chat service Meebo confirmed at its blog that Google has bought it outright, presumably for improving features of G+, as insiders suggest.
Meebo has been around for a while as a web-based instant messaging client, and has the Meebo Bar, which overlays sites that users visit with social sharing and instant messaging capabilities.
The company also lets users create their own profiles, so they can get customized recommendations and targeted ads, just the way Google likes it. The rumored acquisition price is in the realm of $100 million, which, if true, would mean about a dollar per active user of the Meebo services.