Google Sync for Windows Phone 7.5 gets support for multiple calendars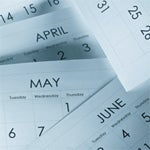 Windows Phone users with a packed schedule rejoice! Google has just added support for multiple calendars when using Google Sync on Windows Phone 7.5. Rather than be limited to just 1, you can now sync up to 25 Google Calendars with the Windows Phone Calendar app.
Beyond the additional calendars, Google also enhanced the search feature by enabling it to search beyond locally stored conversations. Finally, the latest update allows users to specify which email address to use as the default send from address.
source:
GMail (Google+)
via
The Verge