Google Play Gift Cards stealthily sneak into Austria
2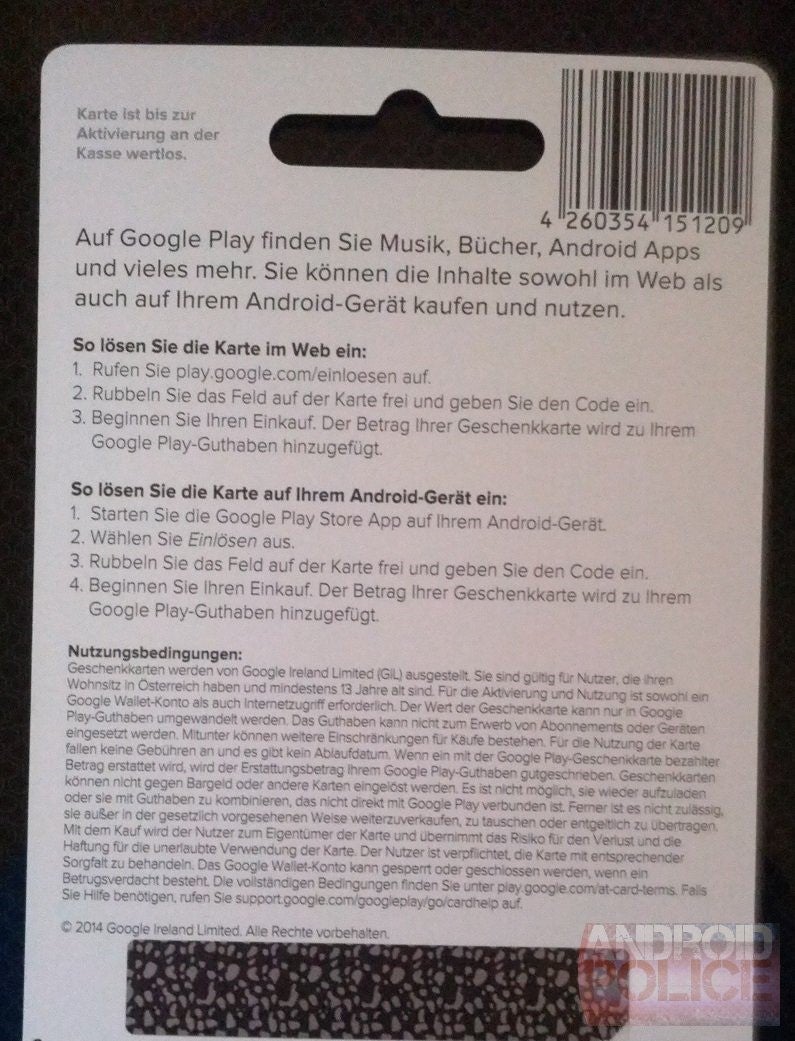 Apparently, Google stealth-launched itsGoogle Play Gift Cards in the country of Austria. There is noofficial announcement from Mountain View to provide any details.Basically, the cards are popping up in various shops andhypermarkets, with user instructions in proper German, anddenominations of $20, $34, and $68 (15, 25, and 50 euro).
Specificcities and shopping venues aren't mentioned, but if you were waitingfor the gift cards to come to Austria, you should be on the lookout.You can also use the "Find a Retailer" functionality onGoogle Play's Gift Cards webpage.
Throughout March, Google has beenexpanding the presence of its services across the globe. LastTuesday, the company made Google Play Movies available in 37 new countries,while Google Play Music reached 4 new European locations. Not bad foran omni-present entertainment empire in the making.
source: AndroidPolice