Gone but not forgotten: a brief history of failed smartphone operating systems
69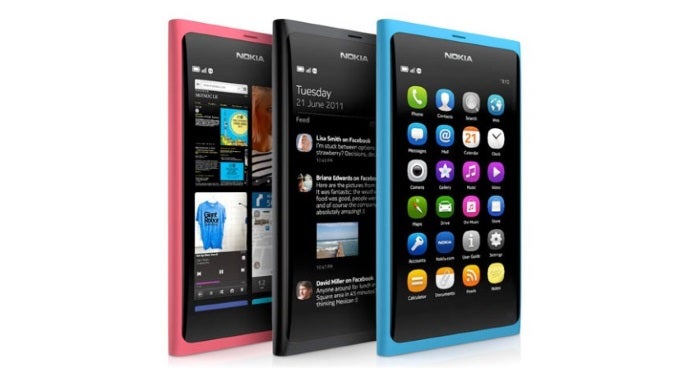 MeeGo
A great example how bad timing can destroy an otherwise good product, MeeGo, the joint venture between Nokia and Intel, managed to launch on something between zero and two phones, depending on how you count. Featuring an interface focused on gestures and simplicity, it was meant to be Nokia's return to true form in the smartphone era, but ultimately company politics got the best of it. Nokia N9, the only consumer-available smartphone running MeeGo (almost, see below), was essentially dead on arrival, as the now infamous Microsoft/Nokia deal had been announced months ahead of its release, dooming both the device and the OS that powered it.
History
Features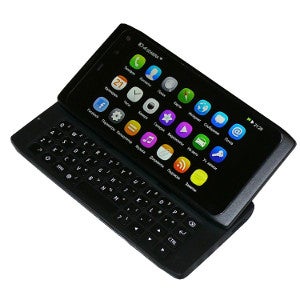 Since the OS was never intended to be strictly mobile-focused, there were a few different so-called "User Experiences", or UX, each of which was focused on a different type of device. The mobile UX, dubbed "Harmattan", featured a three-pane main UI, and was navigated primarily by using gestures. The OS featured heavy social integration, with one of the three panes focused exclusively on internet content gathered from multiple apps.
Edge
swipes were used to minimize or close apps, switch between screens, and more. The visual design of the UX was consistent with that of Symbian Anna, the then-current version of Nokia's other, more popular OS, and was based on the usage of soft shapes and gradients. Just like WebOS, however, third-party software was next to nonexistent, despite the open nature of Linux and its variants.
What went wrong
even if it weren't for the OS' bad timing, it's debatable whether it could have ever stood up to its competitors
Boy, where do we start – firstly, there's the fact that a complete version of the OS was only ever released on an obscure German tablet called WeTab, which also ran a custom user interface on top. The reason for this is that, despite being one of the two main creators of MeeGo, Nokia shipped the N9 and N950 with Maemo 6, work on which had already been underway before the Intel deal took place. The N9 was announced four months after Nokia's exclusivity deal with Microsoft, and was described by CEO Stephen Elop as the first and last MeeGo device from the company. Elop, an ex-Microsoft executive, was the main driving force behind the platform's downfall, calling it a "burning platform" in a famous internal memo, and successfully pushing for Nokia's adoption of Windows Phone (which, coincidentally, is the next platform on our list). However, even if it weren't for the OS' bad timing, it's debatable whether it could have ever stood up to its competitors, which had had a head start of a few years each and were already massively popular with users.
Legacy
Mer, originally an open-source re-implementation of Maemo, switched its focus to MeeGo when it was first released, eventually becoming the de facto successor following its abandonment by Nokia and Intel. Mer was then used as a base for two other operating systems, the more famous one being Sailfish OS, which powered a few low-cost phones and tablets, but now can also be considered a market failure. Another OS, Tizen, was announced as a continuation of the MeeGo efforts, but in reality is mostly based on Samsung's deprecated Bada. Just like Bada, Tizen is used primarily in entry-level smartphones, but has also recently expanded into smart TV sets and wearables.
Additional reading