Go behind the scenes in the making of HTC ThunderBolt in this video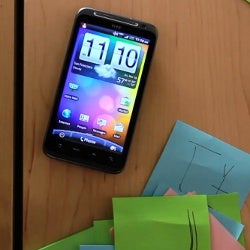 Sure, the HTC ThunderBolt is the firsttrue 4G handset bringing an amazing average of 6Mbps of data to your pocket, but as much as it'sabout the specs, it's also about the people and all theexciting ideas that happened behind the scenes long before you get tohold the actual device. And even more so for HTC, which relieslargely on its custom-made Sense UI.

But what is it that drives thatinnovation? Folks over at the funky HTC offices claim it's YOU, butin your mass multiplicated non-single personality. Get it? Neither dowe, but it won't hurt to check out their cute smiles and feel thatpersonal connection to your phone. Well, you also get a quick tour ofthe ThunderBolt, but you hardly need it after all the rigorous testing we put it through, right?
source: HTC