Fun Android multiplayer games to play on one phone or tablet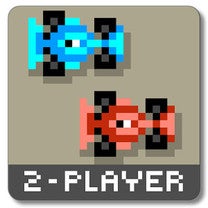 One statement is valid across the whole space-time continuum, from one end of the observable universe to the other - games are fun. They're even more fun when played with a human partner. That is why myriads of mobile games rely on multiplayer action to keep players entertained.
The multiplayer games we've collected below, however, are a little bit different. They're the kind of games you enjoy with a friend, preferably over a cup of hot cocoa. They're what you need to have installed on your phone or tablet during a long trip. Or while spending a chilly weekend at home in the company of a close one. They're multiplayer games made to be played on a single device. Check them out!