Four cool Android and iOS games with slashed prices and a surprise bonus
2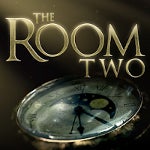 Well, happy Friday, everybody! The weekend is nigh, so we decided to get our game-face on and dive in the app marketplaces, sniffing out some discounted titles. Not a lot of bargains out there, not since the summer sales have come to a halt, but hey - we found 4 games that we find to be pretty cool.
We've got a couple of strategies, a brawler, a mind-twister, and a bonus round. All of the games can be found on both the App Store and Play Store.
If you download any of these offerings, let us know how you liked the game.