For fun: best Android and iPhone apps for jokes and laughs
13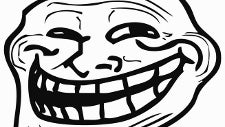 You know the old adage that there is an app for everything, and this holds true for all sorts of apps for gags, jokes and laughs in general as well. While a lot of us, Internet dwellers, waste an absurd amount of time on websites like 9GAG, we thought we'd give you a more stylish way to get your daily dose of fun on your mobile device.
9GAG is actually one of the websites that's just released an Android and iPhone companion app, but there are plenty more that are worth your attention. Playing games is often fun and all, but sometimes you just need one joke to cheer you up.
Here are some of our favorite jokes apps for Android and iPhone, check them out and let us know about your favorites in the comments below.