Follow-up set of 20 questions reveals unsuspected abilities of Google Voice Search in Jelly Bean (video)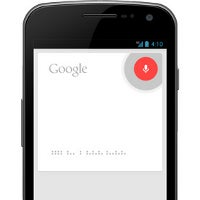 After we witnessed
Google Voice Search doing a barrel row for us
, and answering vague questions containing "stuff" in them with aplomb, we know have a new set of 20 questions video posted, revealing some new tricks this puppy is capable of.
Just as the last time, the video starts with fairly mundane questions from various fields of popular knowledge which take Google seconds to query mostly Wikipedia and read back aloud, to end up with demonstrations how easy it is to make a memo to self with the new Google Voice Search, or simply ask "Where's the Pier Cafe is San Diego", and get directions.
Have a look at the video below and dream of Jelly Beans.