Five free Nokia Lumia 925 smartphones await their new owners
42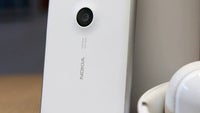 Want to be among the first people to own a
Nokia Lumia 925
smartphone? Well, you totally can, if fortune smiles on you. Nokia is currently hosting a promo via Facebook, and five brand new Lumia 925 smartphones are waiting to meet their new owners.
In order to participate, you'll need to answer one simple question and provide a few details about yourself. That's pretty much it! You don't even have to rush it as the promo will close in two weeks – at midnight on May 31, 2013. Note that the giveaway is open to entrants from around the world, so feel free to enter, no matter where you live. Inviting your Facebook friends (up to 50 of them) will give you a higher chance of winning.
Interested? Then go ahead and visit Nokia's Facebook page for further details. Here's a
link
for your convenience.