First promo video for the new Nexus 7 tablet is out: "made for what matters"
18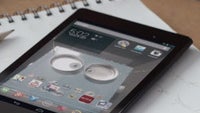 Those of you who watched the recent Google event live stream may have seen this already. Those who haven't may see it here – the first promo video for the
new Nexus 7
tablet! Titled "Fear Less", it tells the story of a young boy overcoming his fears with the help of one of Google's slates. That, and a piece of advice from his mom, actually. There is no accent on hardware specs or anything techy in this video. The focus is strictly on what one could possibly achieve with the device being advertised. And when you think about it, that's the right way to promote your product, isn't it? So yeah, here's the new Google Nexus 7 in action! What would you accomplish if you had one?