First image of the Asus Lamborghini ZX1 surfaced!
2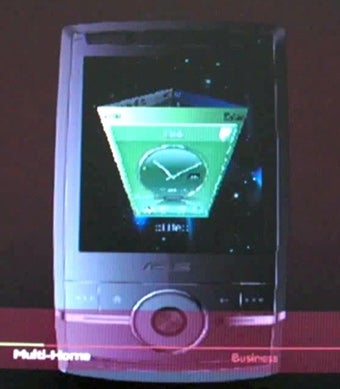 EngadgetMobile has managed to snap a picture of the Lamborghini smartphone showcased at CeBIT in Hanover. Manufactured by Asus, it is running on a Windows Mobile 6.1 core and is claimed to perform "just like an iPhone" by a representative of the manufacturer. The 3G global phone has 3D interface with a few homescreen styles, similar to the panels of the Sony Ericsson X1. The ZX1 is expected to cost you around 1000 Euro ($1400) and is scheduled for a European release in May.
See the source link for video demonstration of the personalized interface.
source:
EngadgetMobile