First Xperia Z5 vs iPhone 6 Plus vs S6 vs Z3 vs G4 camera samples comparison
99+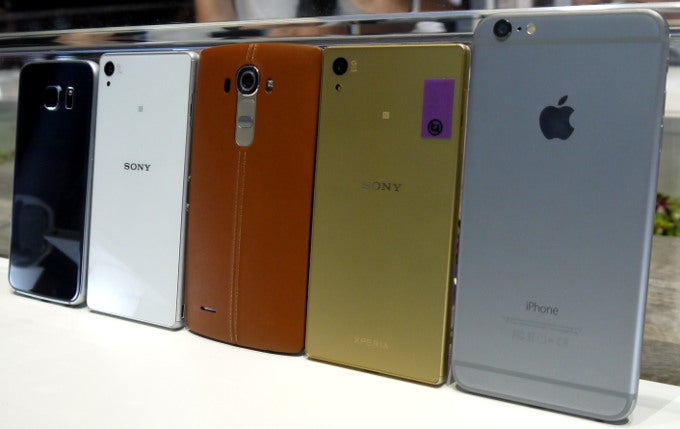 Xperia Z5 vs Z3 vs 6 Plus vs S6 vs G4 cameras - fight!
Despite most phones now being outfitted with Sony camera sensors, Sony's own Xperia flagships have so far failed to impress in our camera comparisons.
Sony, however, took all by surprise at the IFA expo, letting a brand new 23 MP Exmor RS sensor out of the bag. It makes a cameo in a Sony flagship for the first time for the Z5 trio, and will seemingly stay exclusive to Sony phones. We can reasonably expect extremely fast performance, as the new Xperias sport phase detection autofocus. Sony promises 0.03s focusing times, which is a record speed indeed, about three times faster than the quickest autofocus systems announced, like on Samsung's
Note5
or the
Redmi Note 2
.
Still, Sony warns that this is the minimum, while the average focusing speeds will range from 0.1s-0.4s, but that is still plenty fast, even for the lowest of light scenarios. Since Sony went all-in with the rear camera, which comes with the world's fastest 0.03s autofocus, 5x Clear Image Zoom, up to ISO 12800 for photos and ISO 3200 for videos, improved Steady Shot features, as well as rich 4K video recording with 8 MP screenshot taking, it is only suitable for us to take a few real camera samples from this new 23 MP shooter, and compare it with the best that the other flagships can offer.
The Z5 carries a camera with the highest resolution in the Android universe, yet we know resolution is not everything, and can be even detrimental if the sensor size is kept the same, while the pixels have gotten smaller. Check out the comparison with the
iPhone 6 Plus
,
Galaxy S6
,
LG G4
, and
Xperia Z3
in the slideshow below, and bear in mind that these are preliminary samples with a display version of the Z5, so stay tuned for our comparison with a retail unit. Be very patient, as these are the full-size untouched images, and Sony now lets you shoot in full-res with its Intelligent Auto mode, resulting in the sizable 5-10 MB per piece.