Firefox Mobile for WM to perform better than Safari and Opera?
25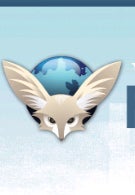 From a recent test conducted with the help of
Acid3
, Firefox Mobile, a.k.a. Fennec, had a score of 88/100 on Windows Mobile. What is alarming is the fact that the Safari browser on the iPhone 3G scored a 74. This is an impressive achievement for Mozilla's upcoming and promising browser along with the fact that the alpha version of the browser has not even been released as of yet.
The Acid3 test enables one in ascertaining the level of a browser's rendering engine in respect to the degree it is standards compliant. In other words, it scores a browser on the ability to accurately display 'complex web pages.'
via:
WMpoweruser