FarSight Studios drops video of Pinball Arcade running on an iPad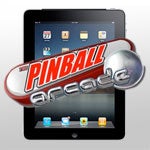 FarSight Studios, makers of the famed Pinball Hall of Fame Williams and Gottlieb collections, have been working on an adaptation for a variety of platforms, including iOS. The game maker has just uploaded a demo of Pinball Arcade: Arabian Nights running silky smooth on an iPad.
The previous Pinball Hall of Fame releases have brought accurate recreation of classic pinballs, combined with exceptional game performance and playability. Because of that, it is no surprise that this demo looks so great. The official word on the release is 'early 2012,' but many are banking that we can see this thing as early as end of January.
source:
TouchArcade