Facebook update for iOS offers new features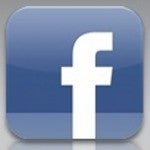 There is a new upgrade for the Facebook client on iOS devices. Available for free from the App Store, version 3.4 adds a map view to Places check-ins, includes an improved News Feed and a better Notification dashboard.
Perhaps the best change to the iOS Facebook client is the way you can now ax stalkers or your ex or anyone you just don't want, directly from your iOS flavored device.
source:
BGR