Facebook poaches ex-Apple exec Richard Williiamson in a string of mobile push hirings
1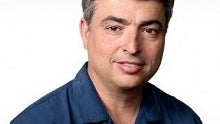 Facebook Home
is just a hint of the company's push into the mobile realm, which is already the bread-and-butter access, and now we learn that Mark Zuckerberg and gang might have hired a former Apple executive.
Richard Williiamson has been with Apple for quite a while, and was one of the pivotal engineers tasked with creating the groundbreaking for its times iPhone software. Unfortunately, his team didn't fare so well with the Apple Maps effort, which was probably one of the reasons to part ways with Apple.
He is not the first Apple software engineer that has been hired by Facebook, and the social network has also poached people with customer experience, like Rebecca Van Dyck, who is now heading the marketing department.
Recommended Stories