FCC proposes to create a mechanism to measure mobile broadband service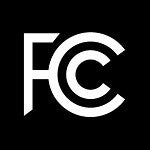 The agency will hold an open meeting to discuss a new program intended to measure mobile broadband services in the US. Under the National Broadband Plan (NBP), the FCC began taking steps to inform consumers of these projects through an initiative known as the Consumer Empowerment Agenda. By working with the telecommunications sector and other stakeholders, the FCC started providing accurate fixed broadband performance data.
This new program for mobile broadband performance would be modeled off the fixed broadband program, taking its best practices and methods to provide reliable data to consumers. Major wireless carriers and indeed CTIA-The Wireless Association appear ready to participate with the FCC to make this initiative happen.
The meeting will take place on Friday, September 21st and is open to interested parties.
source:
FCC