Evernote 5.0 lands on Google Play: brings a new user interface, camera features
4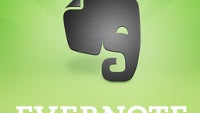 Evernote has just brought a huge update to its Android application bumping up the version number to 5.0 and introducing a new user interface and camera features.
Most of the new features are available to all users, but some are limited to premium subscribers who get the capability to search documents and a new Shortcuts feature.
The Evernote note-taking service is truly cross-platform available on all sorts of platforms from traditional Windows and Mac to mobile including support for both Android and iOS. The app is free to download and syncs flawlessly across your devices. Take a look at it below.
Download Evernote on Google Play