Estonia to allow voting via SMS by 2011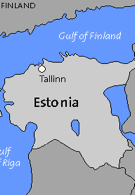 It appears that Estonia will be using SMS voting for more than American Idol and other popular television shows. Parliament has approved a measure that will allow citizens to vote via SMS in national elections by 2011. Obviously, the government must verify identities, so participants must obtain a chip for their phone prior to election day (which seems to defeat the purpose of staying at home and voting) but it is revolutionary nonetheless. As it stands, Estonia will be the first country to implement such technology, though they currently have an internet-based voting system that has proven to be successful.
Depending on the success of their program, we can only hope that the trend will follow in other countries!
source:
AP
via
BGR