Essential iPad Air apps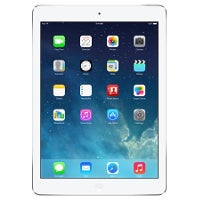 Hurray, the iPad Air is here and you know what that means? There are going to be a lot of first-time users who won't be sure where to start. Apple's latest tablet is a wonderful portable computer, with great built-in functionality, but it's true power can only be unleashed through the use of the many wonderful third-party applications.
There are more than 475,000 apps on the App Store that are specifically designed to take advantage of the iPad's beautiful 9.7" high-resolution display, and if that's not enough, you can always run all the other iPhone applications as well. There are apps for all purposes - navigation, note-taking, movies, weather, drawing, music production, video editing, cooking, learning and so on, and so forth. What you'll find here is a list of essential, must-have apps (no games here) that everyone should seriously consider installing on their brand new iPad.
Essential iPad Air apps