EU to decide on Google, Motorola Mobility deal on February 13th
4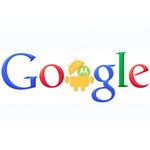 The Google, Motorola Mobility deal is still awaiting regulatory approval from both the U.S. and the EU. Last month, the later of the two had suspended the January 10th deadline while waiting to receive additional information on the acquisition from Google.
Reuters is reporting that the EU regulators have set a new deadline of February 13, 2012 in order to decide whether or not Google may proceed with its purchase of Motorola Mobility. We are left to assume they have received all the required information about the deal and are using this time to reach a decision.
The
deal has already been agreed to by stockholders
, but is also sitting in limbo in the U.S. while the
DOJ receives additional information from Google as well
.
source:
Reuters