EU probes Motorola for abuse of patents after Microsoft and Apple complain of Tony Soprano tactics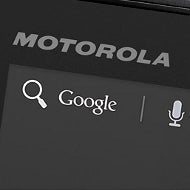 After
Samsung recently
, now it's Motorola's turn to be probed from the EU authorities for abuse of FRAND licenses. The FRAND concept calls for reasonable and non-discriminatory licensing of standard-essential patents, but according to complaints filed from both Apple and Microsoft, this is not the case with Moto.
According to Microsoft's deputy general counsel Dave Heiner Motorola Mobility "
has refused to make its patents available at anything remotely close to a reasonable price.
" The squeeze on Motorola's side comes about essential 2G and 3G patents for the iPhone and iPad, whereas Microsoft is allegedly being extorted for H.264 video codec licenses.
As a result, Microsoft is prepping to move its distribution center out of Germany, as an eventual verdict against it in the Motorola patent lawsuit there could end up in the court banning devices using Windows 7, as well as Xbox 360.