Dunkin Donuts offical app hits iPhone, iPad and Android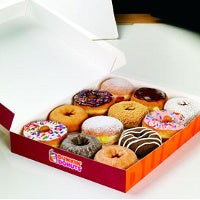 Donuts, tarts, sweets of all sorts - you can buy them with your iPhone or Android device now. The official Dunkin Donuts app has arrived on both iOS and Android, and if you have a Dunkin Donuts card you simply link it to the phone, and you can pay right with it.
And if that sweet abstinence hits at its worst, you can use the store locator to find the closest Dunkin Donuts.
The official Dunkin Donuts app is completely free, so it wouldn't hurt trying it now, maybe just as an excuse to get another one of those tasty donuts?
via
MobileBurn