Draw Something arrives for Windows Phone, exclusive to Lumia handsets for two months
7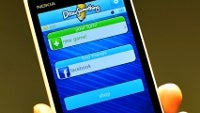 The popular Draw Something app got released in the Windows Store just in time for the Windows Phone 8 launch, but, just as you can imagine, it is exclusive for Nokia's Lumia line for now, as are so many other apps.
Nokia said one of the ways to differentiate its handsets in the WP world would be exclusive apps, and so far they have delivered quite a few of those, much to the discontent of other brands' WP owners.
The exclusivity period for Draw Something on Lumia phones will end in two months, though, so no worries, it will be less than the exclusivity deal of Nokia and AT&T on the Lumia 920.