Don't get your hopes up for Netflix on the BlackBerry Playbook
4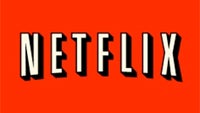 With the
BlackBerry PlayBook OS 2.0 released
and
some free games courtesy of RIM and Gameloft
, PlayBook owners may have started getting their hopes up for some love from Netflix. Unfortunately, it's not going to happen.
Netflix already has support for its streaming service on the iPhone, iPad, and Android devices. One optimistic PlayBook owner tweeted the company in hopes of more good news. Netflix quickly took the wind out of PlayBook lovers sails by tweeting late on Thursday, "
We don't have any current plans to support BlackBerry devices, including PlayBook.
"
Sorry PlayBook owners, you'll have to enjoy your new OS 2.0 features sans-Netflix support. It looks like that won't change for quite some time.
source:
Reuters