Do you like the new Facebook Messenger design?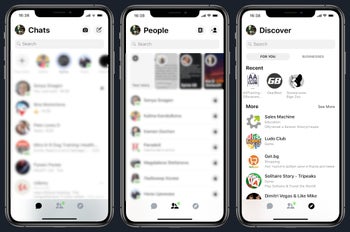 The new Facebook Messenger is here, after months of preparation. It has dropped via a server-side update, so even if you haven't refreshed your apps recently, you are probably seeing it (and you can't avoid it simply by choosing not to update).
As for reception — it's a mixed bag, as it usually is with these UI changes. Some users loathe it, some adore it.
We thought we'd gauge reception. So, how do you like the new look of your Messenger?