Did you know: 5 interesting facts about Apple
99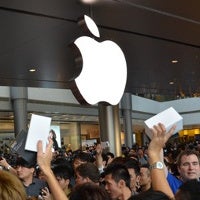 Apple makes the world's most popular smartphone and tablet, and it's a trend-setter, but there are lots of little things that you may not know about one of the biggest companies out there.
Despite much publicized facts about the insane profits that the company makes from the iPhone, its main business these days, there is a lot more about the Cupertino-based company that you cna learn if you dig around.
We're giving you 5 interesting facts about Apple ,a company that Steve Jobs co-founded on April 1, 1976, nearly forty years ago, that you might not know. Take a look below.