Developer of the Flashlight app for iPhone 4 and 4S reaches one million sold on Black Friday
25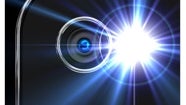 One million people have apparently been very fond of the Flashlight app for the iPhone 4 and 4S, which was released in July last year and updated in September 2010. It consistently scores a 5 star ranking despite that now we have quite a bit of similar apps, and with richer functionality.
The 99-cent application differed from other efforts to illuminate your way with an iPhone in the fact that it uses the LED flash for the purpose, instead of lighting up the LCD display, and starts faster than similar apps.
The app has crossed the one million copy sold threshold precisely on Black Friday, proving once again that you can have a fairly simple app idea, but execute well and make bank.
source:
Flashlight
(iTunes) via
i4software