Dell Streak soon to get Android 2.2 in U.K.
1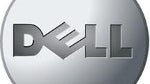 Posted on its official Facebook account, Dell has made it clear that an upgrade for the Dell Streak to Android 2.2 is imminent. The upgrade will be staggered from country to country starting this month, with the U.K. getting first crack at the upgrade which includes Dell's Stage UI.
Last night, the manufacturer had passed along a website to Streak owners which appeared to show a way for them to download the upgrade manually (see pictures below). However, the "Continue with Upgrade" button was not functional and the website has been taken down. But no problem, Dell is planning on starting the process sometime this month and Streak owners will soon have their Froyo.
source:
Engadget