Deal alert! Verizon is selling the Samsung Galaxy S5 for $99 via Amazon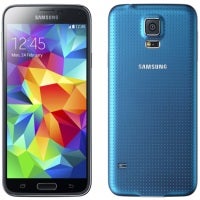 Verizon is escalating its SamsungGalaxy S5 promotion efforts to $99 level. After launching the Samsungflagship for $199 with the option of getting another one for free,the States' largest carrier is now selling the phone for $99 with atwo year subscription via Amazon. That's $50 off the contract priceand a good deal if you are willing to become a Verizon subscriber.
The deal won't last forever, and as ofthe time of writing, the Galaxy S5 seems to be temporarily out ofstock at Amazon. But better keep an eye open just in case.