CyanogenMod teases CM10.1 (Android 4.2) for Sony Xperia T
6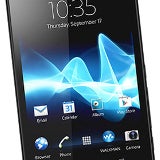 Sony Xperia T
users will soon be blessed with the option to install the latest CyanogenMod ROM, CM10.1, which is based on the latest Android version, 4.2.
The dev group itself posted a screenshot from the About screen of the device on its Google+ account. This should be great news both for people who just love experimenting by installing various ROMs on their phones, and ones who are quite impatient when it comes to getting software updates. Of course, the ROM is not available just yet, but the team is obviously working hard to getting it ready.
The Xperia T is a powerful Android smartphone with a 4.55" HD screen, dual-core Snapdragon S4 Plus chipset and a microSD card slot. One of the most interesting things in this phone is its design, which has a slight curved shape, reminiscent of the arc models.
source:
CyanogenMod
via
Xperiablog